At least, I hope!
Sometimes, my plans don't come out of my head the way I envision. Ever happen to you? And, if it hasn't, I am sticking my tongue out at you right now.
Last week I shared a little of our inspiration for the room, and now I want to share some of the actual designs we hope to incorporate.
I showed off a barn door and we are planning one for the entrance to the master bath, and here is how I want it to look:
I don't think that blog has been updated in a couple of years but the image is on Pinterest.
I have double doors leading into the bathroom, so my door will be wider. And, I think we will use fence pickets to create the door. I don't want perfectly smooth boards and we can sand them down enough to be safe.
If you notice the sign above the bed in the above photo, it is very similar to the "Love" sign that I posted about
in this post
. I will move the sign into our bedroom, but incorporate it into the gallery wall that I am planning.
Speaking of gallery walls, mine will be in a corner and wrapped around two walls. Like so,
via Design Indulgences
I like the free form style placement of the frames. I am planning to use lighter colors in the frames, but the wall color will be similar to what is seen here.
I hope to get lucky soon and find some bedside tables at a thrift shop or on Craigslist to paint. I want a soft silver look.
Pier1

These from Pier 1 are the perfect look, only I'm thinking I want them to be a little bigger.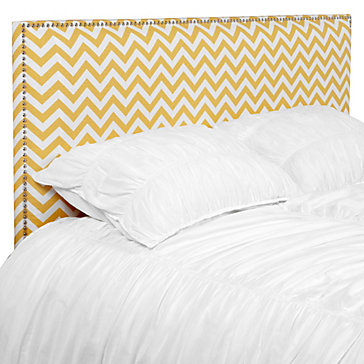 ZGallerie
I have tons of other ideas, including use of some chalkboard paint, a board and batten feature wall, and bedding, so stay tuned for the ongoing updates! It should be fun!