This is a Sponsored post written by me on behalf of
Miracle-Gro
for
SocialSpark
. All opinions are 100% mine.
Don't you want to get growing?
I love plants, but I'm not that great with them. I have one in the living room that I have managed not to kill....yet. Ha! But, I love succulents. I just love the way they look.
Today, I stayed at home with the little guy to give him a chance to sleep late and have a day off. He has been going to day camp every day since school got out and we all need a little break now and then. I wanted to do something fun with him, so we potted a few succulents in a small pot for the kitchen.
Here are the products that we used: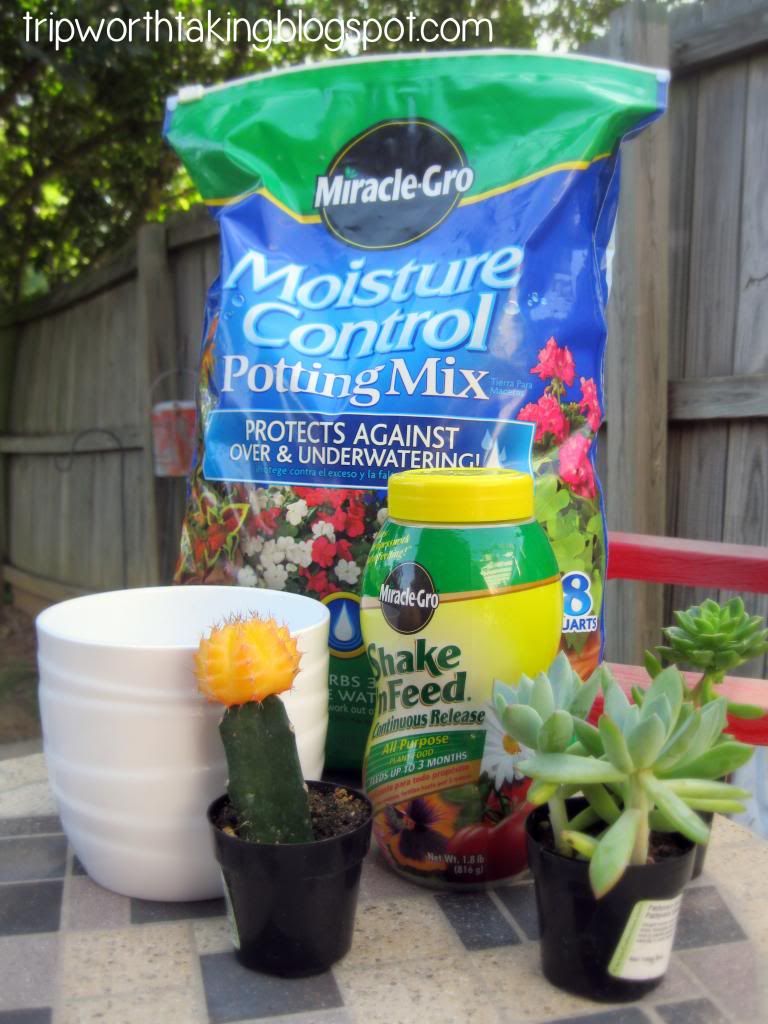 I purchased a few teeny tiny succulents, a pretty pot, and my Miracle-Gro products. I used the
Moisture Control Potting Mix
and the
Shake-n-Feed Moisture Control Plant Food
. I am determined to keep these plants alive! If these were going in the ground, I would have used the
LiquaFeed All Purpose Plant Food Advance Starter
kit. That will be on my list when I start a garden (hopefully this fall with some winter veggies).
I had my little helper gather some rocks to go in the bottom of the pot: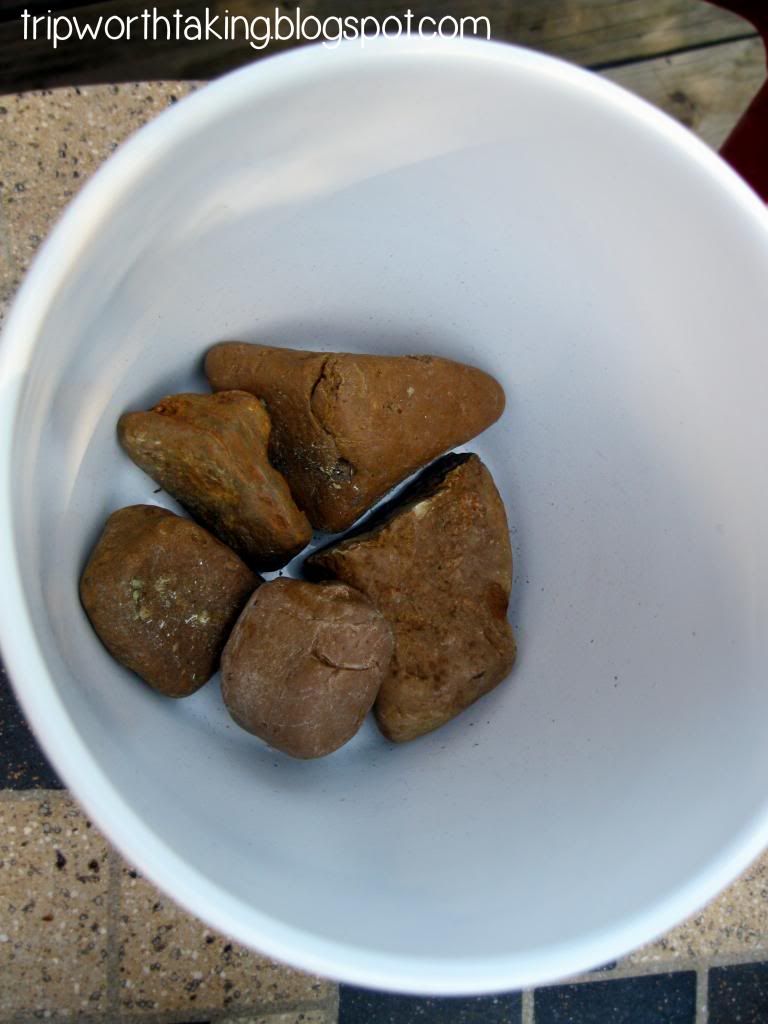 I would have preferred smaller rocks, but I went with it....
Then I added the potting mix on top of the rocks and put in a smidge of the Shake-n-Feed Plant food. It only takes a little of the food, so don't get carried away!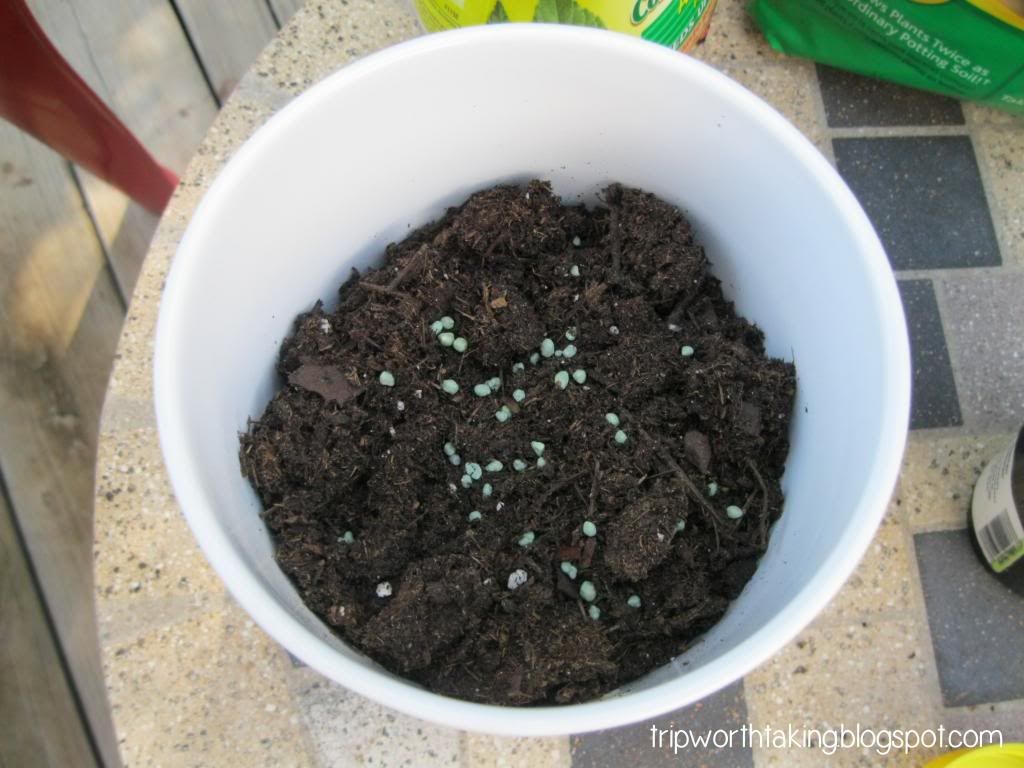 Then I covered the food with a little more of the Moisture Control Potting Mix.
Here is my partner reading up on the latin names of the plants I had chosen: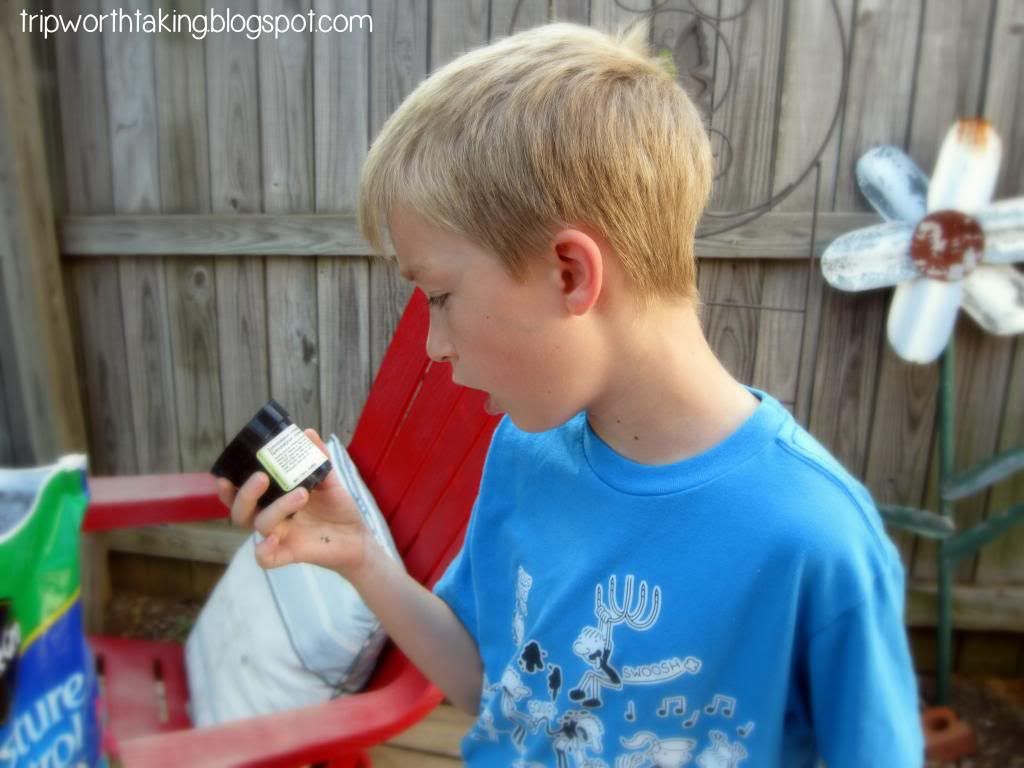 Now, I was ready to add my plants! My excellent helper did some of the work by adding potting mix around the plants to make sure they were very secure. Then he spritzed them with water.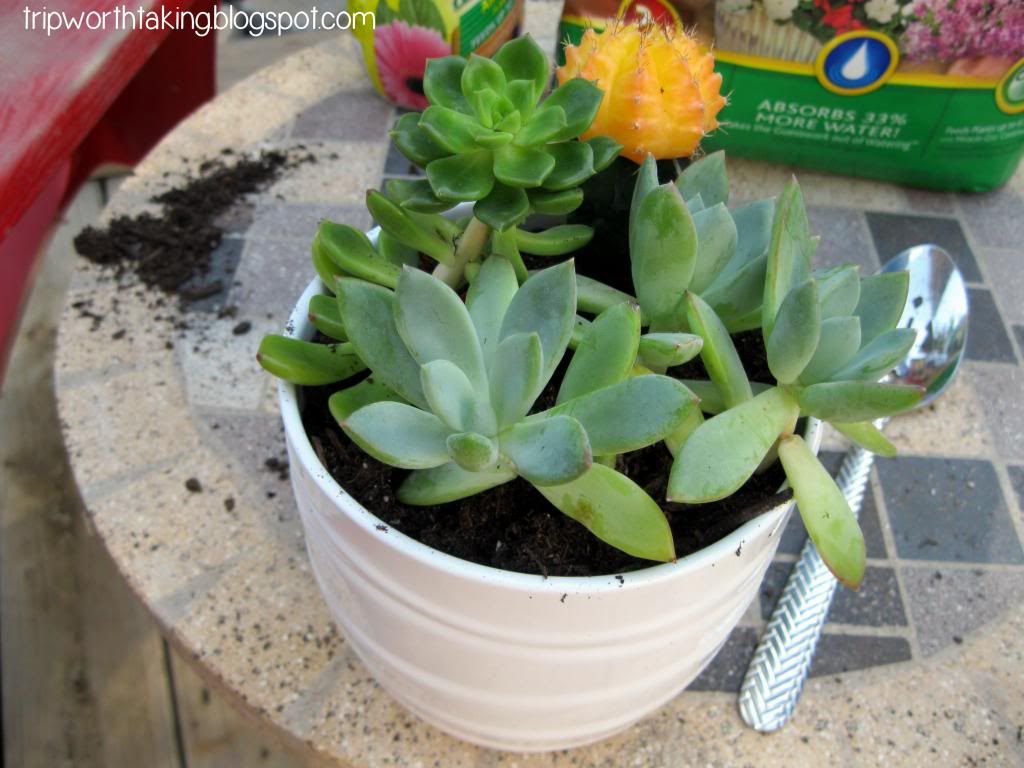 Yes, we used a kitchen spoon. We are wild and crazy like that!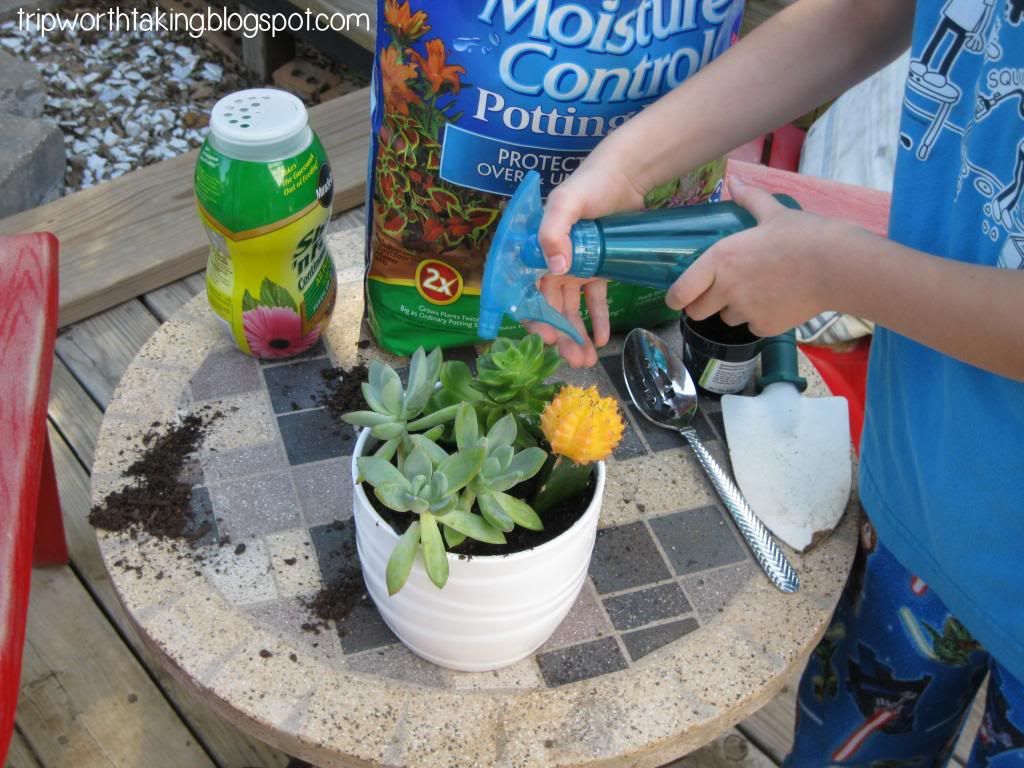 It turned out really cute! I love the cactus.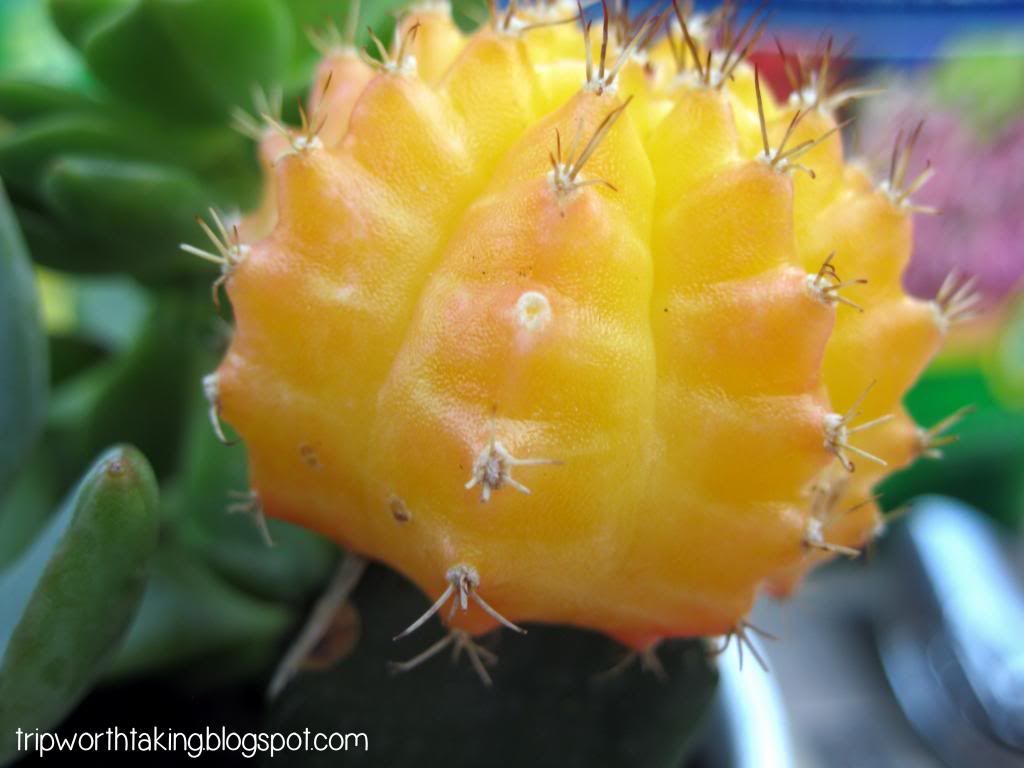 I put the completed pot behind my sink in the kitchen: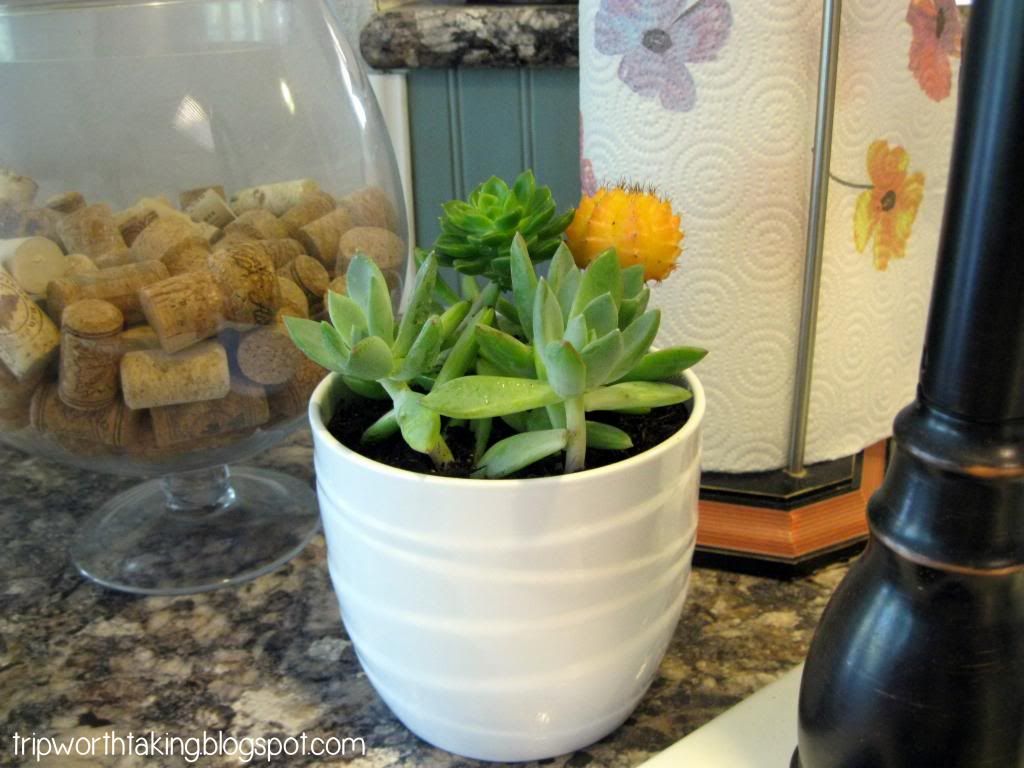 Plants really do make a space happier, don't they?
The Shake-N-Feed Plant food with keep the plants nourished and the Moisture Control Potting Soil will help them retain the right amount of water that they need. Done and done! And, since they are right behind my sink, surely I won't forget to water them occasionally.
You should check out
The Gro Project
to get more ideas on
fun garden projects
. Growing things with your kids is a lot of fun and they love to watch the plants.
Miracle Gro also has a Pinterest page
with projects for every season and great ideas for your veggie gardens. (We had a veggie garden last year and didn't get to plant anything this year. I'm thinking the Pinterest Page will be a great resource for the Fall garden!) And, there are articles galore at
Miracle-Gro
for anyone from beginners to experts with tips and tricks for all things plants.
Like them on Facebook and follow them on Pinterest to keep up with new products and ideas for planting.
Get planting with your kids! I promise they will have fun and you will create a memory.